Marcus Rashford Launches Children's Book Club
Footballer Marcus Rashford launches a book club for children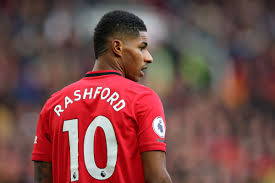 Author Maxim Tourou / Category Architecture / Published: Apr-05-2018
Footballer Marcus Rashford has followed his free school meals campaign by launching a book club to help children enjoy the escapism of reading.
England and Manchester United footballer has had a busy year – after highlighting the plight of many children around the UK who are going hungry during school holidays, he has now decided to launch a children's book club in collaboration with Macmillan.
In an interview with the BBC the footballer eluded to the fact that he only started reading at 17 due to his family not being able to afford books. He also went on to talk about the escapism that books can offer – there are many children all over the country for whom a means of thinking about anything other than their everyday reality could be of real benefit.
The book club will kicks things off with the release of two books:
1. YOU ARE A CHAMPION: Unlock Your Potential
2. Find Your Voice And Be The BEST You Can Be
The books are aimed at 11-16 year old children and the stories are based on Marcus's own life. The book club aims to get the books into the hands of the most under-privileged children in the UK. Marcus Rashford says "Let our children read that they are not alone and enable them to dream. Equip them for obstacles and adversities they might face. Allow them to relate to characters by making sure people of all race, religion and gender are depicted correctly and representative of modern society.
"No matter where you grow up, talent should be recognised and championed. Under the Marcus Rashford Book Club young writers, illustrators and creatives will be seen and they will be offered a platform to shine."
We at Children's Book Outlet salute Marcus Rashford for all he has done and continues to do for all children in the UK.
Source: BBC
0 comments